We are able to implement the following types of data migrations:
We provide services in the following areas:
It optimises SAP operations. SAP SM contains tools for:
Eliminate paper documents
The SAP DSN cloud solution allows you to digitise and automate the purchasing process without unnecessary investments in hardware. By connecting to a global network, you can directly connect with millions of organisations or create connections with current suppliers. This digitisation of purchasing and automation of the purchasing process eliminates paper and email documentation and the need for telephone or email communication with suppliers, which can greatly increase purchasing efficiency and save time.
The system also allows you to standardise communication with suppliers, as all communication with them has the same format and structure and exists clearly in one place. In addition, both parties are immediately informed of a change in the status of the document, so there is no need to update them with additional communication.
Primary benefits of the solution:
Effective management and automation of the purchasing process reduces the costs associated with purchasing and its processing. SAP ARIBA cloud solutions accessible from a conventional computer or mobile device connect customers and suppliers within the SAP ARIBA network. More than 4 million organisations are involved in it, and within the framework of the solution they conduct transactions worth almost USD 3 trillion.
SAP ARIBA enables integration with ERP systems and provides full control over procurement processes in the ordering of goods and services, as well as in strategic management.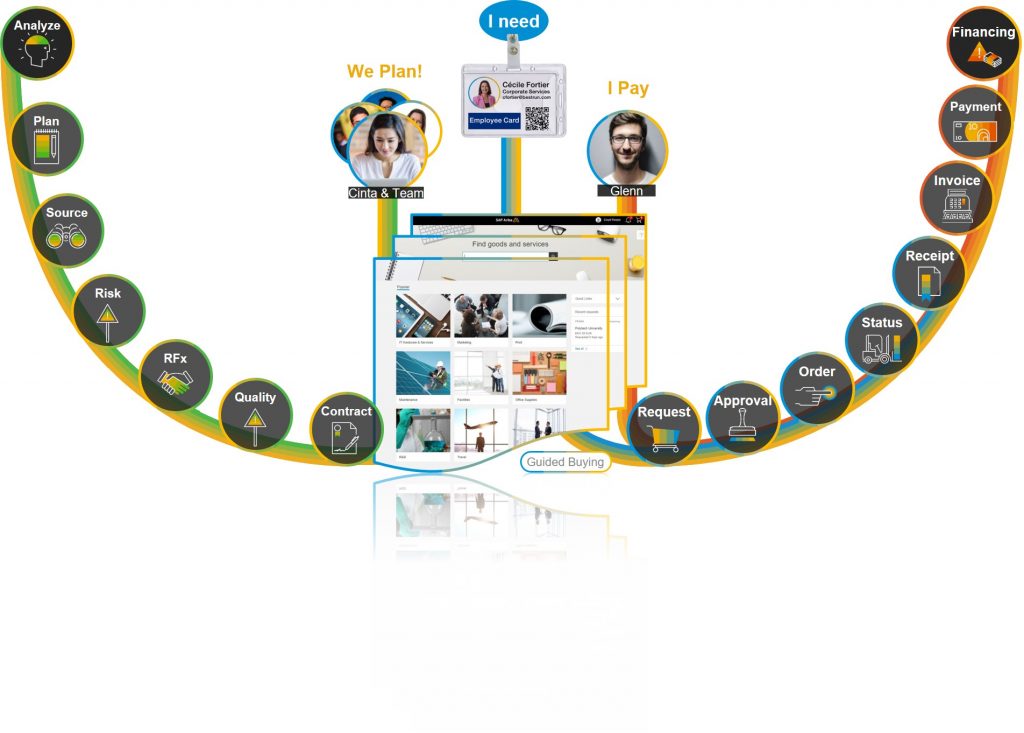 The SAP ARIBA solution also offers a special version of SAP ARIBA SNAP, intended for medium and small enterprises. The solution is pre-configured for the comprehensive security of procurement processes, from entering the purchase request to receiving the invoice from the supplier and registering it in the company information system.
The SAP ARIBA SNAP solution can deliver:
– digitalisation of the purchasing process from entering the request to invoicing
– increasing the visibility of the supplier's performance and reducing supplier risk
– increasing savings in strategic purchases
– increasing the share of strategic purchasing and resulting savings
– increasing compliance with contract fulfilment
– reducing uncontrolled purchasing
– redirecting expenses towards preferred suppliers
– reducing the purchasing cycle time from securing funds to contract signature
– digitisation of invoice processing
More information about SAP ARIBA and SAP ARIBA SNAP solutions is available at www.ariba.com
Company SYNCHRONIX, a.s. processes your personal data in the scope of the contact form for the purpose of contacting you via the selected communication channel. When processing your personal data for this purpose, we respect and observe your rights when processing personal data. You have the right to object to this processing, and you can do so at any time at the email address privacy@synchronix.sk or on the postal address of the company
SYNCHRONIX, a. s. IT services and products for companies of all sizes. Contact us, and together we'll find ways to help you do business better.